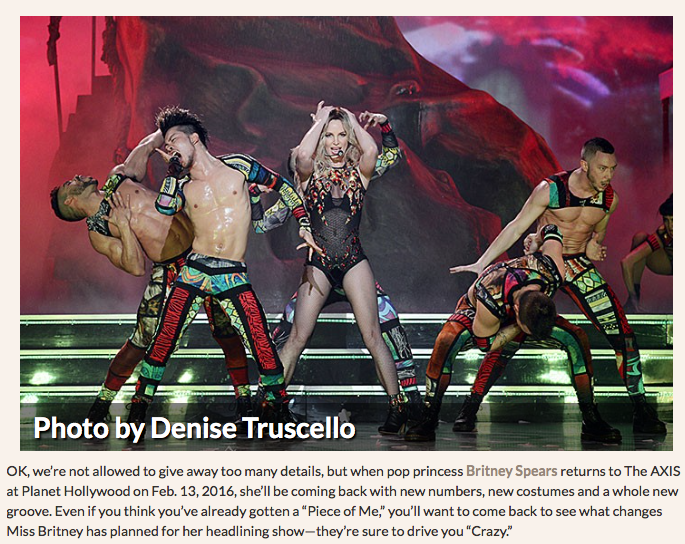 E' UFFICIALE, il prossimo 13 Febbraio debutterà una nuova versione del "Britney: Piece Of Me". A confermarlo, la pagina Facebook ufficiale del Planet Hollywood Resort & Casinò di Las Vegas.
"Ok, non abbiamo il permesso di rivelarvi troppi dettagli – afferma il PH – ma quando la principessa del pop Britney Spears tornerà sul palco del The Axis il prossimo 13 Febbraio 2016, lo farà accompagnata da nuove performance e nuovi costumi. Se credete di aver già visto il "Piece Of Me", vorrete sicuramente tornare per assistere ai cambiamenti che Miss Britney apporterà al suo straordinario show e state sicuri, vi faranno impazzire!".
Dopo tanti rumors, arriva dunque la conferma ufficiale del "Piece Of Me 2.0". Non ci rimane dunque che attendere per scoprire quali sorprese Britney sta progettando per noi, sperando aggiunga, tra gli altri, il suo nuovo ed attesissimo lead single.