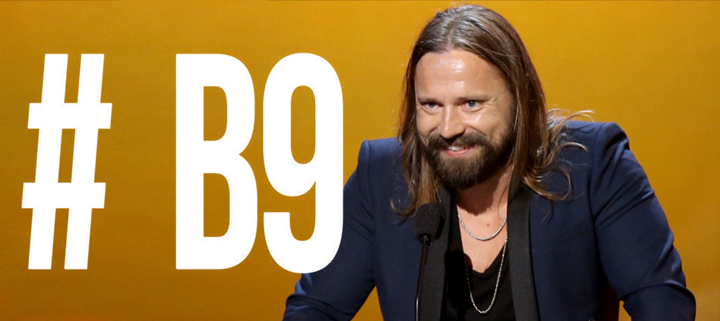 Come forse ricorderete, qualche giorno fa vi abbiamo parlato della produttrice Esjay Jones e della sua incontenibile emozione di lavorare con Britney. Ebbene, la stessa Esjay su twitter scrive:
"#2016 Ecstatic to be working on the @britneyspears #EP with the #DreamTeam @Trey_Vittetoe #ginaschock #britneyspears"
Il tweet è stato poi cancellato. Ma cos'è un EP? Un EP è letteralmente un extended play che può contenere da 4 a 7-8 tracce. Si è quindi scatenato il finimondo tra i fan, perché NESSUNO vorrebbe un disco "a metà". A dar peso alle parole di Esjay arriva uno dei più accreditati insiders, che dichiara "si è discusso di un EP l'anno scorso. E quest'anno? Non più."
Timothy continua poi a parlare di #B9 "Non ho idea di quando uscirà il nuovo singolo. Però vorrei!"
"Ha parecchie sessioni di registrazione in programma con diversi produttori (RoccStar e anche Max), finora sembra andare bene. Non ho ancora sentito nulla del nuovo materiale, e dubito succederà..."
Sembra quindi che, come molti di noi speravano, anche Max Martin sia entrato a far parte della rosa dei produttori al lavoro sul prossimo disco di Britney Spears.
Qualcuno gli fa presente che tutte queste sessioni in studio non sono un buon segno e potrebbero far slittare l'uscita del singolo. Timothy risponde "Tante sessioni di registrazione non significano necessariamente che nuova musica non sia imminente. Il processo di registrazione con Britney è molto efficiente. Lei non va in studio a registrare i suoi vocals finché la demo non è perfetta (almeno nella maggior parte dei casi!). Questo significa che prima c'è un sacco di brainstorming, creazione di melodie, testi ecc, prima che Britney registri la canzone. Lei non va in studio a registrare le sue parti di un brano due o addirittura tre volte, come fanno altri artisti che amano sentire la loro voce sulla demo grezza."
Con il rinnovo del Piece Of Me alle porte, è quasi logico pensare che da qui a febbraio uscirà un nuovo singolo, e alcuni rumours lo confermerebbero.
Non ci resta che attendere quindi.