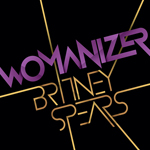 Grazie al sito BreatheHeavy.com, siamo in grado di rivelarvi alcuni interessantissimi dettagli circa il nuovissimo video di Britney Spears 'Womanizer'. Il clip, diretto dallo straordinario Joseph Kahn ('Toxic', 'Stronger') debutterà in America il prossimo Venerdì 10 Ottobre all'interno del programma '20/20′ della ABC. Il video, ambientato all'interno dell' Elevate Lounge in the Takami Sushi & Robata Restaurant, rappresenterà il vero ritorno dell Principessa del Pop sulle scene musicali dopo un difficile periodo e sopratutto, dopo i tre precedenti video ('Gimme more', 'Piece of me', 'Break the ice') da molti considerati non all'altezza del cognome Spears. Archiviati pali da lapdance ed eroine cartoon, in 'Womanizer' ritroveremo la sensuale Britney-ballerina che tutti abbiamo sempre amato. Quì di seguito vi riportiamo la descrizione di alcune scene che compongono il video, se non volete rovinarvi la sorpresa in attesa della première del clip, non proseguite nella  lettura.
Una scena vede Britney interpretare una sexy cameriera con stivali neri, pantaloni aderenti neri, una cintura nera, un giubbotto di pelle con bottoni bianchi e tanti gioielli in argento, parrucca nera che arriva alle spalle e smalto nero.  Sul braccio sinistro vi è un tattoo raffigurante delle rose rosse, sulla parte superiore del braccio è tatuata la parola Womanizer all'interno di un cuore spezzato, mentre nella parte inferiore è tatuata semplicemente la parola Womanizer in corsivo. Circondata da ballerini-camerieri con look simile, Britney entra nel ristorante con un vassoio in mano mentre trasporta un bicchiere di brandy. Un'altra scena, mostra Britney interpretare una sexy ed affascinante segretaria in top a righe bianco e nero, gonna in pelle che arriva al ginocchio, occhiali neri ed una parrucca nera. Con un rossetto rosso, Britney, durante la scena gioca in modo seducente con un uomo (il womanizer) il quale indossa un completo nero con cravatta. Mentre fotocopia il suo volto schiacciato sulla macchina fotocopiatrice, la cantante sorride ammicando guardando verso la telecamera
In un'altra scena vediamo la Britney di cui ci siamo innamorati: bionda ed irresistibile con un accappatoio-abito di seta, reggiseno nero e rosa e piercing all'ombelico. Britney prepara la colazione per un uomo dopo una notte di passione (la si vede ballare anche sul letto), l'amante indossa un perigamba bianco mentre è seduto al tavolo in attesa della colazione. Su di una parete lampeggia la parola "Womanizer" e la sexy-provocatoria Britney si avvicina al viso dell'uomo accennando un bacio. In una scena successiva (o precedente), Britney appare all'interno di un auto indossando un abito nero da uomo con cravatta bianca, occhiali e cappello., probabilmente in fuga dopo essersi divertita con un uomo etichettato come womanizer. In questo video Britney dimostra di essere tornata quell'icona che tutti amiamo. E' sexy, naturale, in formissima ma la cosa importante è che 'Womanizer' sarà un video leggendario come 'Toxic'.
Thanks BreatheHeavy.com